Staff & Directors
Our Staff at CCDF work hard to provide home renovations at no cost for Gulf County and Mexico Beach low to very low-income elderly and disabled homeowners.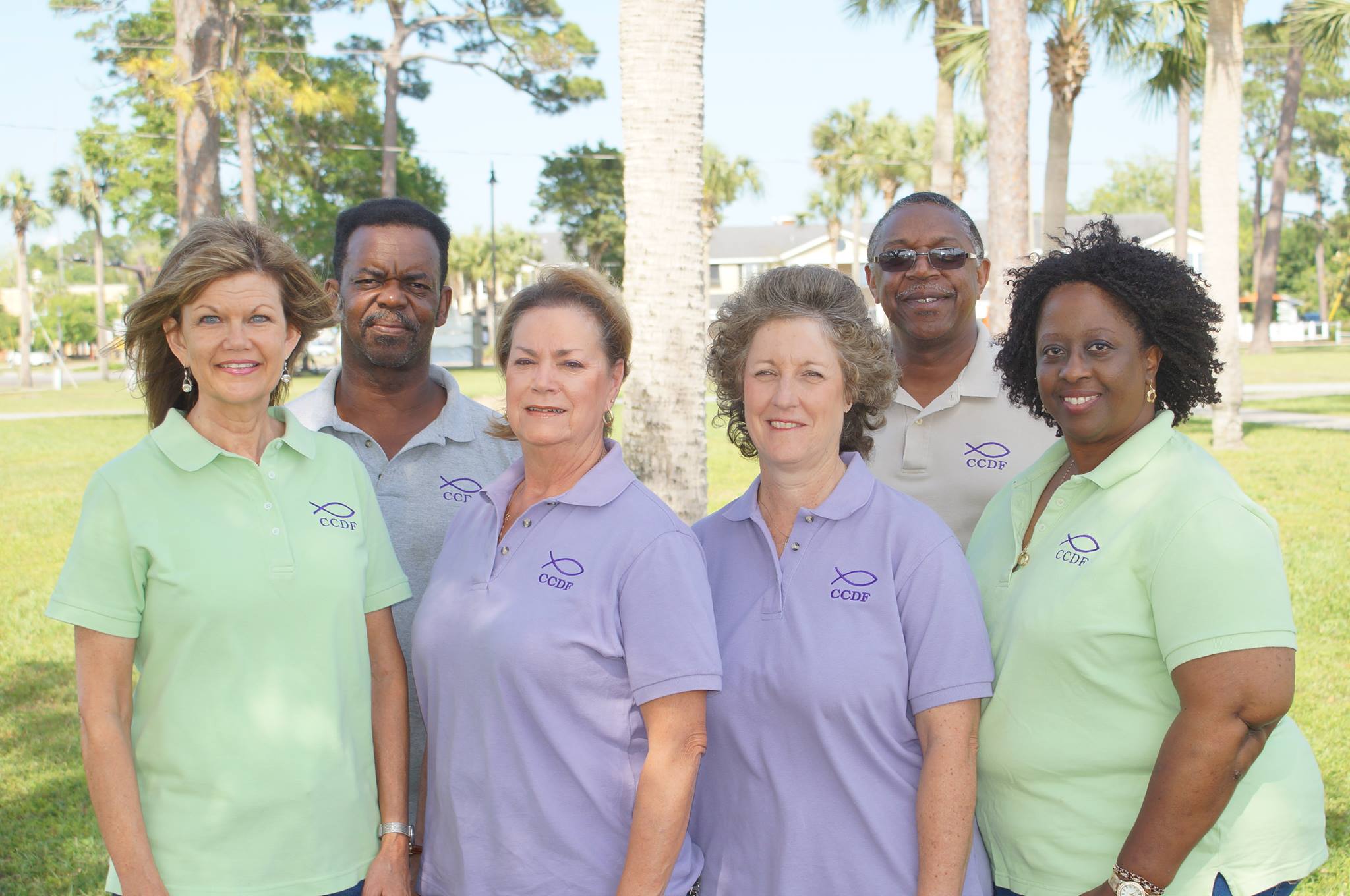 Meet our staff:
Administer the operations of the CCDF
Plan and implement all CCDF activities
Schedule and notify all Board Members of meetings
Serve as chairperson for all Board Meetings
Approve all expenditures
Report to and maintain relationship with all grantees
Meet each referral with Project Manager to discuss their need.
Supervise and oversee the Project Manager, Business Administrator and Needs Coordinator.
Represent the CCDF at meetings and seminars concerning community needs
Oversee all projects
Make sure all work is done in a timely and professional manner
Go with the Executive Director to meet each referral and discuss the work needed on each home.
Complete the actual work on the project, unless a licensed contractor is needed for the job. In which case oversee job to completion.
Responsible for all material orders and turning all invoices in to the Business Administrator.
Make sure all volunteer groups are on the work site.
Make before and after photos of each job.
Log volunteer hours and donated materials on each job.
Report to the Executive Director on a daily basis to discuss the active projects and any new referrals.
Attend all Board Meetings
Maintain all CCDF files
Accounts Receivable & Accounts Payable
Payroll, Tax Reporting and Tax Deposits
Bank Reconciliation
Project Reports
Attend all Board Meetings and take minutes
Write grant proposals
Prepare Budget for Board approval
Have Executive Director's prior approval on all issues.
Eddie Fields, Needs Assesment Director
Lynda Willis, PSJ K.I.S.S Program Coordinator
Diana Epple, Beaches K.I.S.S. Program Coordinator
Board Members:
CCDF Board Members play a key role in the Home Repair Program. All Board Members have given "sweat equity" by actually working on the physical sites of many of the home repair projects.
Ms. Vicki Abrams
Mr. Hiram Nix
Pastor Johnny Jenkins
Mrs. Jerri Todd
Ms. Sandra Lamberson
Ms. Beverly Quinn